Want to reach new prospective members and keep existing members longer?
You: Um, yeah? HECK YEAH.

Great. I've launched a FREE 7-day course to help you.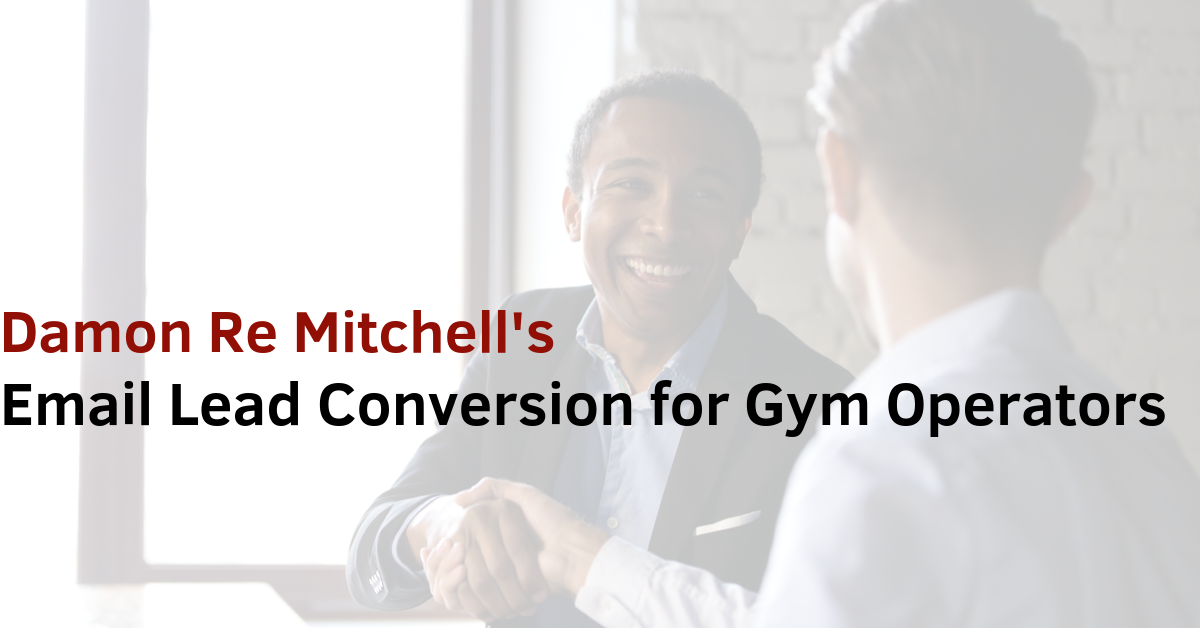 Yes, it's really free.


It will always be free.
You: How can you do that, Damon?

Because (sadly) many gym operators will just go back to what they are comfortable with. They won't adapt.

They'll come knocking later when they need help.


You: I can adapt.

Awesome. Then, you're ready.


Announcer: Tell them what they've won, Damon...


These are the subjects you will master:
︎
Key differences onboarding
online versus in-house leads
︎
Reaching beyond
your market &
enrolling a new type of perspective member
︎
Retaining enrollments longer
than 180-days

Staying outta the spam bin
Texting cannot replace email; what you can do about it
You'll have a gym full of members.

Not only is the course free, when you join my team, you'll be cued up to receive the next level course... also FREE.


You: Why listen to you, Damon?

Three reasons...
︎
10+ Years Running Gyms
︎
6+ Years Copywriting for Ecommerce