How I work
Let's start with you

I work with companies and other marketers who don't have the bandwidth for email strategy, copywriting, and penetrating customer research.

At the center of my ideal business bullseye are subscription-based companies, mostly SaaS and DTC.

Selfishly, because subscription-based businesses are easy wins. And that's where you and I are 100% aligned. We want to win.

And we both want to do it without compromising our core values.

Ideally, what we have to get started:

1. One Big Problem of your most valuable segment
2. Voice and tone of your brand
3. Desired outcomes email by email

Don't think you have those? Let's be sure.

After all, Mozart kept his best work in his head until he was ready to write. You might just need the right inspiration. Maybe some rough paper and a smooth pen?



One Big Problem

Everybody in every situation has One Big Problem.

👎 You've got chicken. But the stove's broken.
👎 You've got a destination. But, no fuel.
👎 You need a workout. And the got. Dang. Gym is closed.

In a Jobs paradigm, we identify the desired outcome to find a solution. We need to know the One Big Problem if we're to solve it.

This is critical if we're going to present your product/service as that solution.

👍 Stove?? Oven-baked chicken tastes way better.
👍 Driving?? Biking to work aligns with your eco-values!
👍 Gym?? Outdoor workouts come with a free tan.

Critical? Yes!

If we're going to succeed at getting people to open and engage your emails. And yes if we want to sell and retain like the business depended on it.

---
"Damon brought a level of professionalism and knowledge that was severely lacking in our team and previous approaches to email marketing.


His creativity drove effective email campaigns with great results."
Andy Ahrens

CEO of Zavko
---
"Damon listened and understood what we are trying to do. He always took the time to answer my questions and hop on a call if necessary."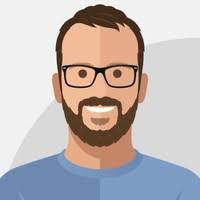 Blaze James

Digital & eCommerce Senior Manager @ Rack Attack